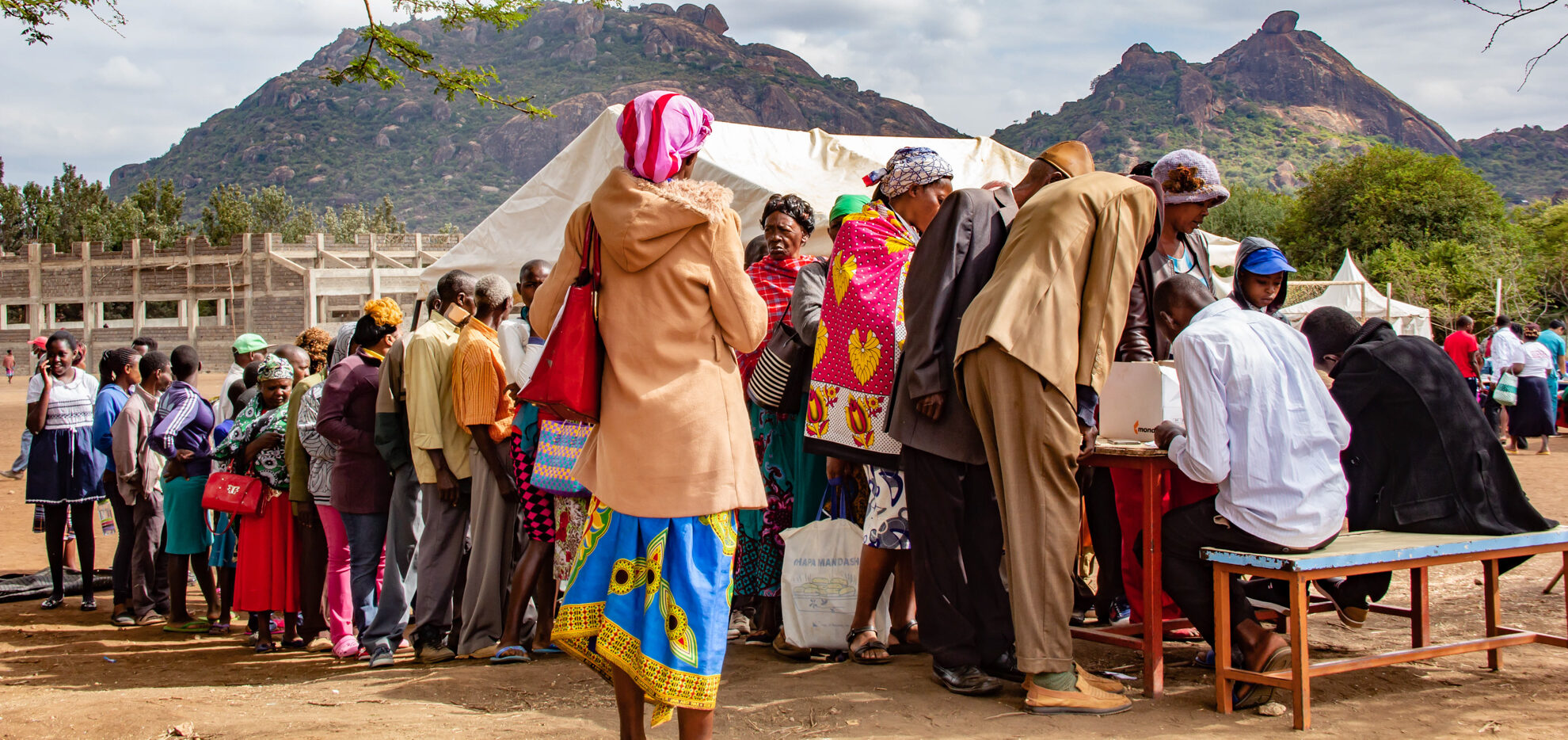 Africa is confronted by a heavy burden of communicable and non-communicable diseases. Governments have designed cost-effective interventions that can prevent the disease burden but coverage is too limited leaving out the most vulnerable. In Kenya, rural health care is one of the biggest challenges facing the Government's Ministry of Health. With more than 68.9 percent population living in rural areas according to Kenya National Bureau of Statistics 2019 population census, inaccessibility as well as inadequately funded and equipped health facilities often raises mortality rates occasioned by preventable diseases.
MCF projects are located in the rural and marginal region of Kenya where inadequate access to healthcare is compounded with perennial drought and famine which has placed the livelihoods of inhabitants at a major risk. The Mully Children's Family Medical Centres in MCF Ndalani and MCF Yatta offers primary healthcare services to all children targeted and staff in the two project locations as well as all members of the community in MCF neighbourhoods.
MCF Medical Centers work in liaison with other health institutions and health care providers in Kenya with the main aim of referral, as well as specialized care. It also provides preventive healthcare services through education, testing and counselling for HIV/AIDS, Tuberculosis among other tropical diseases. The services are provided free of charge and reaches approximately 20,000 very poor patients annually. These services are boosted by at least 2 medical camps annually presided over by specialized local and international volunteer doctors and nurses.
Due to the increasing need for quality healthcare services, MCF seeks to expand and establish a strategically located fully equipped modern hospital in Yatta Sub-County to serve the vulnerable population in the rural communities and remote villages to access adequate health care services.
Provision of deliberate health care programmes in promoting the health status for the children, members of staff and the community.