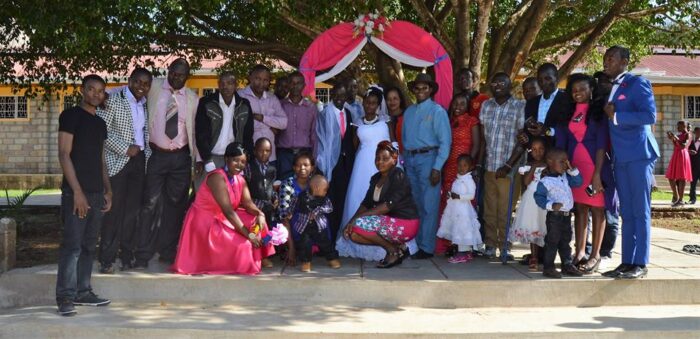 PETER ALIMON TIES THE KNOT
Congratulations to Peter & Ruth Alimon on their wonderful wedding ceremony which was held on the 2nd of December 2017 in MCF Ndalani. Peter was rescued by MCF from Kipkaren slum in Eldoret when he was barely seven years old. From the year 1995 to 2011, Peter Alimon received full residential care and free education from MCF. Having graduated from university as an honors student with a Degree in Computer Science, he was immediately employed as an IT officer in an international NGO. Currently, Peter works as a senior Government IT officer in his native county of Turkana.
During his speech, Peter thanked Daddy Mully and Mama Esther for their love and support over the last 22 years.
The entire MCF family wishes Peter and Ruth a happy marriage!