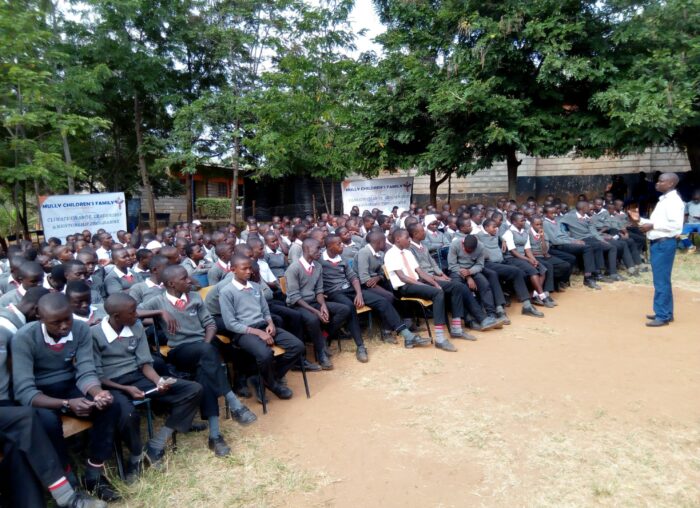 MCF REACHES OUT TO SCHOOLS THROUGH MENTORSHIP PROGRAMS
Love God, Love People, Love Peace. That is the theme of the mentorship programme that the Mully Children's Family conducts in various schools within its locality. Motivational talks are conducted by members of the Mully Children's Family staff. In addition to that, sanitary pads are always issued to all adolescent girls.
The Mentorship Programme takes place in every semester of the school calendar when students from both primary and secondary school are in their learning progress. The programme, which takes place in various schools in the Yatta region, Machakos County, see youth get equipped with knowledge and skills in various aspects of life.
Educational topics that are taught during the programme include, Climate and environmental conservation tips, dealing with peer groups among youths, adolescence and behavior change among many others.