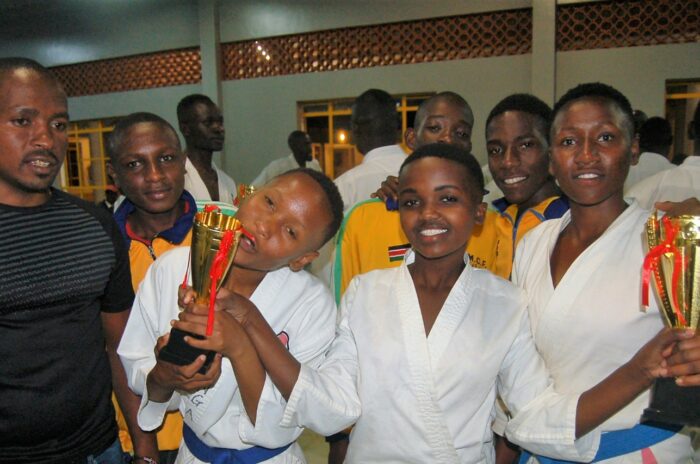 November 12, 2018 8:24 pm
MCF KARATE TEAM BAGS GOLD AND BRONZE AWARDS
The MCF Karate team has done it again! Arguably the most decorated team in Kenya, our boys and girls carried the day in Busia, Western Kenya during the Kenya Karate Federation National Interclub Championship that took place on 10th November 2018. More than 15 clubs participated in the event.
The East and Central African Champions brought home two more trophies, one for the first position in ladies Kumite and the other for third position in ladies Kata. Under the able hands of Sensei Paul Kimani (Coach), the MCF Karate Team has over the years performed exemplarily in all competitions, putting the Mully Children's Family on a pedestal in the world of Karate.
We congratulate all the young boys and girls who always fly the MCF flag high in sports and other co-curriculum activities.