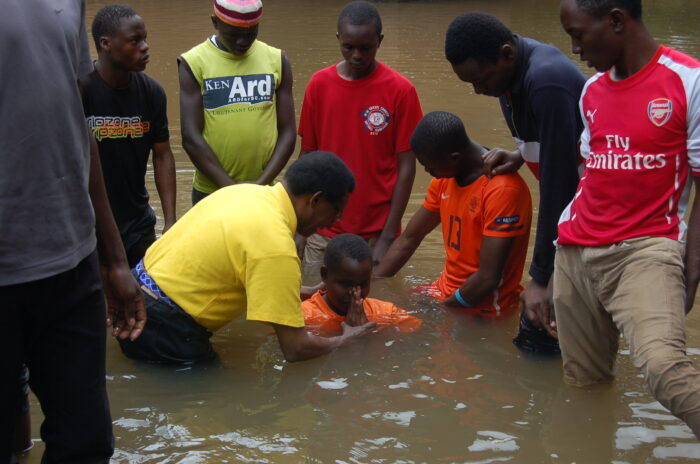 FAITHFULS BAPTIZED BY DADDY MULLI
The Mully Children's Family mission and goal is to follow the footsteps of Jesus Christ in the transformation
of lives; that is the children, youth and marginalized members of the society.
On the 2nd of July 2018, the Mully Children Family saw over forty young boys and girls getting
baptized as a sign of internal change. The baptism took place in the Thika River which flows through the Mully Children Home, after a powerful church service at the Ndalani Chapel.
The baptized had undergone a Catechism class for a whole year, learning Biblical morals and values and how to stay focused in faith as christians. Dr. Charles Mulli, also the founder and the C.E.O of the Mully Children Family homes, encouraged them to stay alert and be always happy in the Lord for they were like dead, buried and now resurrected.