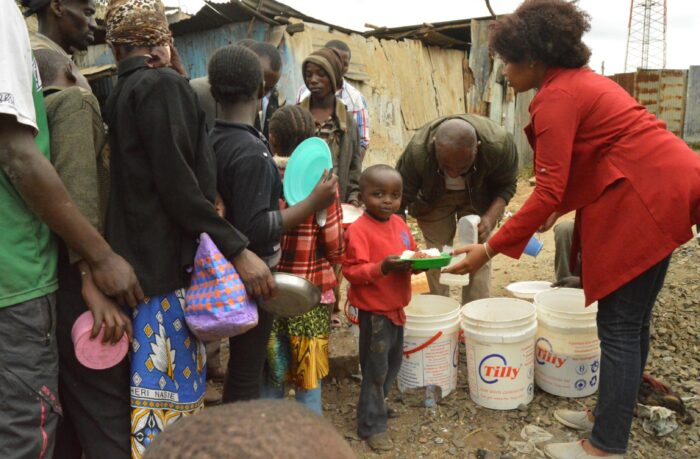 FOOD FOR STREET FAMILIES
Mully Children Family rescued over twenty street children from the streets of Matuu town, Machakos County during the Day of the Street Child this year.
To improve on this gesture, the MCF management saw it right to feed street families who are still in the streets of this small town. Every Saturday, MCF visits the less fortunate individuals in these streets, with packs of food prepared by the MCF staff
The initiative has since then been taking place, and has been accepted positively by the locals of Matuu area. Apart from food, the street children are also nourished spiritually and mentored through our able social workers and other staff from MCF.