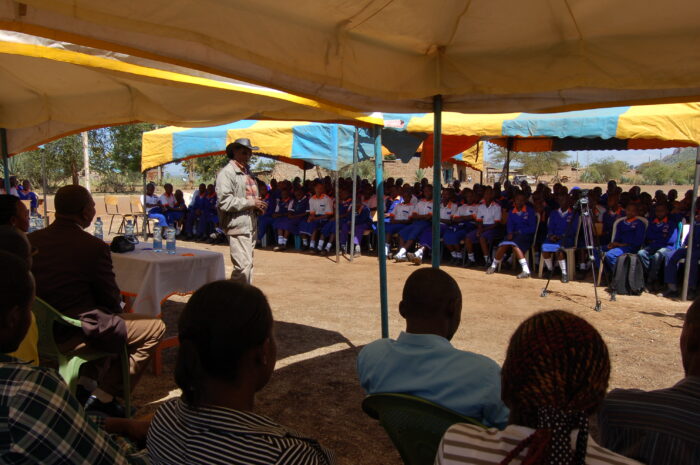 January 31, 2019 12:30 pm
DADDY MULLI VISITS DR. CHARLES MULLI SECONDARY SCHOOL
Dr Charles Mulli Secondary School is one of the Mully Children's Family's extension educational programme that targets the needy children in the community. The school helps pupils who have passed in their primary level but find it hard to proceed to the next school level due to lack of school fees.
Yesterday, Dr Charles Mulli, the founder, visited the school with a message of goodwill, hope and encouragement. He was accompanied by his wife Mama Esther where they were warmly welcomed by the school principal.
During his talk, Dr. Mulli officially invited all the new students and teachers and thanked them for the great work they have been doing. He also praised the school for being one of the best and the most improving schools around the region. Mama Esther urged the students to not only work hard but to be smarter in every simple thing that they do. She also challenged them to always put their hope in God and to always pray that the Almighty keep on increasing their strength.
Due to the school's hard work and determination, Daddy Mulli promised to assist in its development in terms of more classrooms and also bringing more teachers to cater to the rising population of the school.